Eyelid surgery is one the most popular cosmetic procedures performed today. Dr. Connors offers blepharoplasty (eyelid lift) for Atlanta patients who desire a rejuvenated facial appearance. During this procedure, excess skin and tissue are removed from the upper eyelids to create a result that makes the eyes look more open and alert. In addition, if the lower eyelids are being addressed, this surgery eliminates the bags, contours, and wrinkles under the eyes. Dr. Connors will assess the eyes and determine if an upper, lower, or combination surgery is needed to attain the results the patient desires.
Eyelid Surgery Reviews
"BEST body surgeon in the US! I rarely feel hopeless or turn to "others" to "fix me" but I was starting to run out of solutions for my abdomen! After 3 kids and a tummy tuck with another surgeon, I was still left with lots of loose skin, fullness and prolapse as the piece de resistance! Initially, I approached the surgeon who performed my original tummy tuck and his response was that I was no longer 28 years old and should "give it a rest." When I came to Dr. Connor's office to consult for the body lift, he validated my concerns and gave me sound advice that turned into transformative results. The same for the revision of my lower abdomen, which was not connected to the work Dr. C had done previously.  He could have rolled his eyes and chided me for daring to want to make my abdomen a bit more taut and flat...especially after my previous procedures and medical history, but instead the results of my revision exceeded even my expectations. I really cannot believe it!I also respect how he treats the all female "office family." All of the women who work there are capable, smart, professional but not uptight and very, very helpful.To all the prospective patients reading this review, please remind yourself that no one has the right to judge your "neuroticisms" and when an arrogant surgeon says "no" there's hope with surgeons like Dr. C who care and have the skills to transform a patient's body and life."
- L.C. /
Yelp /
Aug 11, 2016
"I was looking to get under eye fillers in the north Atlanta area. I found a practitioner near me at Dr John Connors Plastic Surgery Group of Atlanta, Avalon Location. I went in for a consult with Jenny Azar, NP-C, BSN. She has been performing plastics since 2011 and fillers since 2015. She made me feel comforted at the facility and confident that I could ask her anything. Since I had already done some research, she gave me some very insightful perspectives on making the most of any skincare and facial treatment I choose. Based on my facial structure and hollows in my face, we opted for two different types of Restalyne hyaluronic fillers, for the cheeks as well as the under eyes. The procedure took about one hour, from numbing to injections and clean up. The overall environment at John Connors Surgery Center was very clean, modern and comforting. Jenny did a great job from explaining why she chooses Restalyne, to the procedure and post procedure care and what I should expect for recovery and future needs. For my first time getting fillers, at age 27, it was a great experience and Jenny did a great job! I highly recommend scheduling your appointment here and feel free to contact them with any questions or concerns. The staff was very welcoming, educational and fun! And of course followed proper PPE procedures!"
- C.W. /
Yelp /
Jun 10, 2020
"Wonderful staff, amazing results, and overall great experience! This was my first time receiving Botox and lip filler. My wedding is coming up this fall and I wanted to enhance my features, but still look natural. Given it was my first time, I was very nervous going in. However, I had absolutely no reason to be! The receptionist at the front desk started my appointment off on the right foot and immediately put my mind at ease. She was extremely friendly, welcoming and made the check-in process a breeze. Jenny, the nurse practitioner administering the Botox and filler, was truly wonderful. She asked me what look I was going for and delivered exactly that! She also explained to me what to expect during and after the procedures so that there would be no surprises. Carey, the nurse who helped assist, was so kind and shared her own experiences with these procedures which also put my mind at ease. Not only was the experience great, but the results are amazing! I told Jenny that my biggest fear was having duck lips and that I just wanted to have slightly fuller lips to make my lipstick and smile look better for my wedding day. Jenny gave me exactly what I was looking for! I love my new lips! They look like my lips, but better! So natural and tasteful. Jenny also gave me Botox injections in my forehead and was very careful about the amount she used on me. She gave me what she refers to as "babytox" which is a smaller amount of Botox. And it is working wonders! The wrinkles on my forehead are disappearing before my eyes! Overall, wonderful experience! Extremely natural and gave me exactly what I was looking for. 10/10 recommend!"
- C.P. /
Google /
Jun 25, 2020
"Upper Bleph and Chin Lipo - Atlanta, GA - I had an upper bleph and chin lipo done by Dr. C. He is a very talented surgeon, and on top of this he is also very kind, never makes you feel rushed and listens while setting realistic expectations. I am so pleased with his work that I am going in for a tummy tuck next week as well. I would trust him with any procedure."
- A. /
RealSelf /
Feb 09, 2011
Previous
Next
During upper eyelid surgery, an incision is made within the natural fold of the lid and extended outward. The incision will go out as wide as possible so that additional skin folds on the outside of the upper eye can also be addressed. Once the incision is made, excess skin, tissue and, in some cases, a small portion of the orbicularis occuli muscle are removed. The incision is closed with absorbable sutures and the scar remains almost completely hidden because of where it resides in the natural crease.
During lower eyelid surgery, an incision is made along the bottom of the lash line. This allows the surgeon to remove excess fat and tissue. In patients who have puffy lower eyelids but good skin tone, an approach known as a transconjunctival blepharoplasty can be performed. This technique puts the incision inside the lower eyelid rather than outside. Patients who have dark circles under their eyes will sometimes have a deficiency of fat in these areas. Injectables can be used to help fill these soft-tissue deficiencies and can improve the appearance of these circles.
Eyelid surgery is performed under general anesthesia as an outpatient procedure in an accredited surgical facility. It generally takes up to 2 hours for both the upper and lower eyelids to be addressed. Following surgery, the area around the eyes will be bruised and swollen. Patients should apply ice packs, keep their heads elevated, and apply medicated eye ointment for a few days. Patients comment on the fact that friends and family tell them they look great, but often can't put a finger on what is different. These subtle, yet dramatic results restore a softer, more youthful appearance.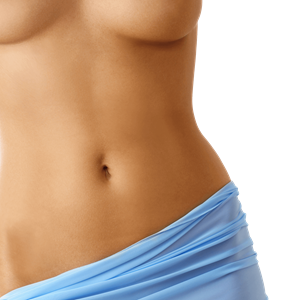 Plan Your Procedure
Recovery Time

2-4 Weeks

Average Procedure Time

2 Hours

Post-op Follow-up

1 Week

Procedure Recovery Location

Outpatient
Contact Us
After surgery, scarring will not be visible because of where the incisions are placed. In the upper eyelid, the incision follows the natural crease of the eye. The lower eyelid incision will run just under the eyelashes or inside the eyelid. Scarring will be inconspicuous.
Eyelid surgery will reduce puffy bags and excess skin and may help contribute to some minimization of crow's feet. However, to truly treat crow's feet, one will need a different approach. BOTOX® injections and procedures such as a browlift, are better options to help eliminate crow's feet.
Irritation After Surgery?
Some patients will experience dryness and minimal irritation following surgery. If these occur, we can recommend ointments and eye drops to assist during the healing phase. Patients should protect their eyes against wind and sun irritation for the first several months by wearing dark sunglasses.
If anything, eyelid surgery actually helps improve the vision for many patients. Not only does it restore a fresh, younger look from a cosmetic standpoint, it eliminates the excess skin that may have been impairing vision. It is important to select a skilled surgeon who has expertise with eyelid surgery. We take great care during this surgery so that the eyes themselves are left untouched and unharmed.
Related Procedures